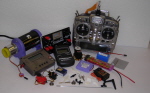 PMP On-Line Shop
Read about PMP's history and philosophies
View a full listing of products sold by PMP
An overview of shopping at PMP
We are always happy for modellers to drop in and shop. Here are directions, give us a call to let us know you're coming.

Agents/Suppliers for:-
Newsletters
Since we stopped attending the model shows we have missed the personal contact we had with you the modeller and the opportunity it gave us to keep you updated on our activities. To address this we have started 'harvesting' email addresses from our website with the intention of emailing you every couple of months with news on the latest developments at PMP. If you do not wish to receive these emails please tells us and we will remove you from the mailing list.
You can also read them here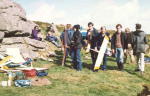 New to slope soaring or want to visit a new site. Check out the PMP slope site listings.

Model Kit Instructions
Read about the design principles behind the PMP range of models
Articles written by Stan Yeo for national magazines on a wide range of topics
On-line instructions on how to construct our EPP Models
Links to Club Sites and Product Information.